What are landing pages used for? The primary purpose of landing pages is to convert and bring you traffic. Do you need help to create landing pages that convert? In this showcase, we will introduce you to a collection of ready-made landing pages specifically designed to drive conversions. Whether you're an entrepreneur, a marketer, or a small business owner, these unique landing pages will save you time and help you achieve your conversion goals. So, let's dive in!
Unique Landing Pages Showcase
The following list of ready-made unique landing pages is not for inspiration only. These are responsive landing page templates from the TemplateMonster Author Store. Most of them are included in the MonsterONE subscription service, providing you with unlimited downloads of
MoGame comes fist on our list of unique landing pages. It is an online gaming landing page template built with SCSS, HTML5, and the Bootstrap framework. This template incorporates the latest gaming features, including a slider showcasing trending games and a section for customer reviews. Additionally, there is a countdown timer for upcoming matches, which adds an element of excitement for gamers.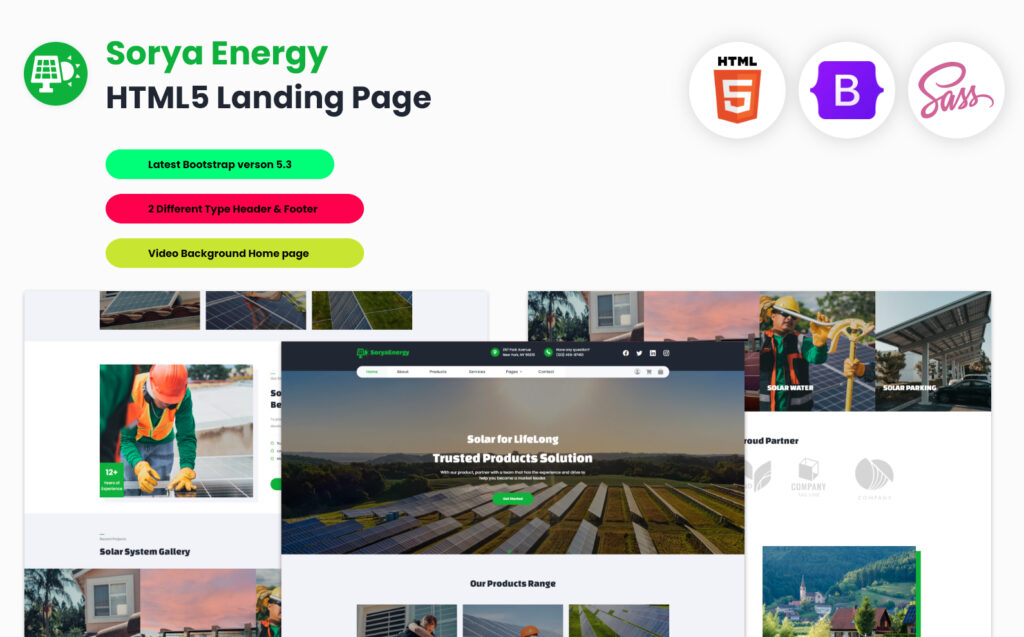 Sorya Energy is an example of one-page templates for solar energy. Among the most widely-adopted landing page templates, HTML5-based designs gain the biggest demand. Sorya Energy is built with the latest Bootstrap 5 framework, supporting SCSS and animation. Designed for optimal website performance, this lightweight template is also versatile, making it suitable for developing websites related to renewable energy, wind energy, recycling, and other topics.
Holiday World is an HTML page specifically designed for travel agencies. It utilizes HTML, CSS, and JavaScript to create a visually appealing and user-friendly experience. This travel agency template is built on the Bootstrap framework, ensuring a seamless and responsive design. With Holiday World, you can effortlessly launch unique landing pages and showcase various offers and deals from your travel agency to your customers.
Learn Lang – Language School HTML Landing Page Template is created specifically for promoting online education and selling courses. This is one of the best responsive landing page templates for promoting your online classes, whether they are focused on languages or technical subjects. With the Learn Lang template, you can easily provide information about universities, design schools, lecture school courses, and demo class details all in one place. It offers a fantastic marketing landing page for online education, helping you boost course sales.
Casino On is one of those unique landing pages created for online casino games. This template showcases the features of casino games in an appealing manner with two color options. The Black theme is specifically designed for those who prefer darker colors. This high-quality landing page package includes two landing pages, making it an excellent choice for promoting your casino games website or application.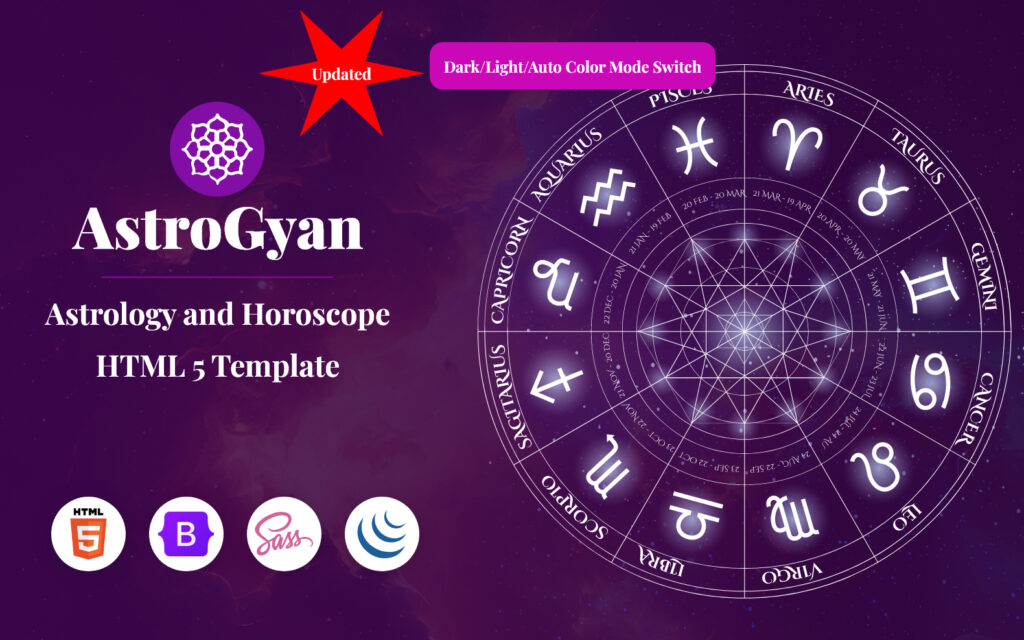 Astro Gyan is a landing page specifically designed for astrology and horoscope websites. It offers a highly customizable template to attract a wide range of customers. This landing page is perfect for astrologers who want to establish a strong online presence and grow their business. It includes various sections that are essential for astrology services. With its unique design and comprehensive features, Astro Gyan stands out as a top service provider in its field.
Bottom Line
These unique landing pages are a game-changer for businesses looking to convert visitors into customers. With their ready-made designs and user-friendly interfaces, these templates provide an effective solution for creating impactful landing pages. Take advantage of the opportunity to enhance your online presence and boost conversions.
Use the promo code "ThemesLay" at TemplateMonster digital marketplace to get a 7% discount on templates and a 10% discount on any MonsterONE subscription plan.